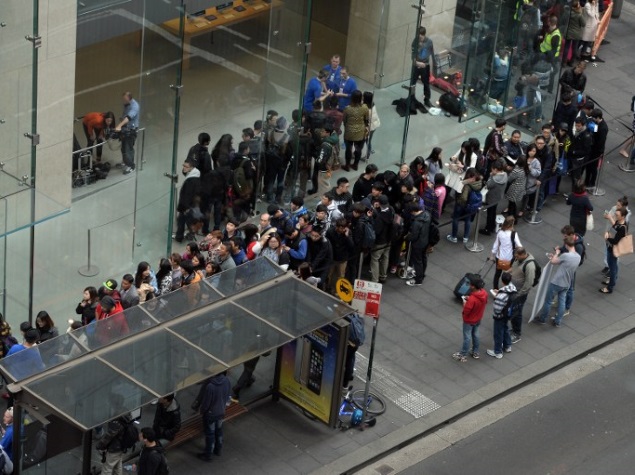 You might be wondering that why all these people in this image are in a queue..just for an apple.Actually this queue is of gadget lovers & specially the iPhone lovers, most of them might be the faithful users of Apple.
Just after the debut of Apple Inc's latest iPhone 6 & iPhone 6 Plus in stores..nearly 70 people were waiting in line in front of the Apple store in downtown San Francisco. Some eager to get their hands on the iPhone 6 and iPhone 6 Plus, which feature larger screens and longer battery life, had been there since the night before.In Atlanta its been reported that police were called in before 5:30 a.m. to assist with crowd control at one mall location because of worries about trampling.
In Asia also many queued up but with some different reason also, many who lined up to buy the new phones in Singapore, Hong Kong and Australia said they planned to re-sell the devices in China, where regulatory hurdles are holding up the new phones' debut.